Welcome to the Zelda Sages Forums!

The Zelda Sages Community Forums are a fun and easy way to interact with Zelda fans from around the globe. Our members also have access to exclusive members' only content. Register and/or log in now!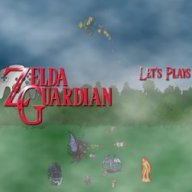 Last Activity:

Feb 12, 2018
Joined:

Mar 6, 2006
Messages:

500
Likes Received:

58
Trophy Points:
Gender:

Male

Birthday:

Feb 24, 1989

(Age: 28)

Home Page:

Location:

Occupation:

Leader and Founder of The Seven Sages
ZeldaGuardian
The Great Sage of The Seven Sages, Male, 28, from In the Triforce Temple...
is ready to bring Zelda Sages back from the depths of darkness. Apr 4, 2017
ZeldaGuardian was last seen:

Feb 12, 2018
Loading...

Loading...

About

Gender:

Male

Birthday:

Feb 24, 1989 (Age: 28)

Home Page:

Location:

Occupation:

Leader and Founder of The Seven Sages

Favorite Legend of Zelda Game:

Legend of Zelda Twilight Princess

Other Favorite Games:

Series: Kingdom Hearts, Final Fantasy, Five Nights at Freddy's, Jak and Daxter, Sly Cooper, Paper Mario, Call of Duty (campaign only)
Specific: Grandia I and II, Kid Icarus, Zombies Ate My Neighbors, MineCraft, Terraria

Hello everbody. I am The Great Sage and welcome to my Zelda Sages About Me. Here, you will learn more about me. I'm not someone to hide things. I'm a pretty straight-forward person.

I've been playing, performing, writing, composing, and arranging music for over 20 years now. I first started out as a drummer in my grade school concert band. I quickly mastered it, then learned the melodic music. Ever since then, I've been arranging music to play for the instruments I play. I've arranged over 750 pieces of video game music for percussion ensembles, concert band, symphonic winds, marching band, and more. I once won the MCCCD Composition Competition in Arizona, as having one of the best original compositions. I'm still in school for music education, but that doesn't mean I haven't expanded to other things. I've taken a couple journalism classes, a business foundation class, a couple computer classes, and even a couple networking classes. I've become fluent in CSS, PhP, WordPress, Jarvis, HTML5, Dreamweaver, and more.

When I'm not adventuring in my school, I'm working a computer job. I am a Content Writer, Web Developer, Coder, and soon to be a Senior App Creator for an online marketing company. I used to work for the trailer park community I once lived in as a Pool Monitor for the summers. Then, I managed to get into a grocery store to work. It was fine and dandy, but if you ever heard of the Kroger Company, I'll personally tell you that they suck as employers. Some people can get comfy there, but not me. I worked as a Fuel Attendant, then as a Night Stocker, then as a Day Stocker, then as a Dairy Asst. Manager. I hated every moment of it. The only thing that ever came out of it that was good was meeting my soul-mate. She works for the same store, but as a Starbucks Barista. She's studying to be a nurse. But where was I?? Ahh yes. During my work for retail, I got into working for a laser tag business. I really enjoyed it, because I wasn't working. I was having fun and helping kids (small to teens) understand how to operate our laser tag vests and how the rules and regulations actually work. I learned a lot about how to use laser tag vests (fix them, repair the lasers, etc.) and I met some cool friends there. But that job had to be let go, because of my retail job. However, since I finally left the retail job, I was able to start working for the online marketing company. I got into an administration position, thanks to my long-time friend. He's actually still apart of the site; his username is krimson05.

When I'm not working or fiddling around with music, I'm at home with friends and family. I go disc golfing any chance I can get. For those who don't know what Disc Golfing is, it's virtually exactly like regular golf. You start from a tee box. You throw your Driver disc (hit the ball with your driver) as far as you can. You use your Mid-Range disc to get closer to the green (use your 9-iron or 5-iron or wedge). You get on the green to use your Putter disc (use your putter). The shortest strokes you take, the better your score. It's an Olympic sport, believe it or not. It's really fun. You can get a large variety of Driver, Mid-Range, and Putter discs from a large variety of companies. If you haven't tried it but you're intrigued, look up your nearest Disc Golfing course and head there. The people that play are really friendly and nice. We hold tournaments just about every month or so.

I still work on my strategy guides to this day. I go back through all the Zelda games and I double check my guides. I've expanded from the Zelda games to Sly Cooper, Kingdom Hearts, Grandia, Final Fantasy, Oblivion, Skyrim, and more for writing strategy guides. I've also started my own YouTube channel. I mainly play old-school games (N64, SNES, NES, etc) and I'll dive into some horror jumpscare games, such as Five Nights at Freddy's. I'm currently working on obtaining a much better computer and an Oculus Rift VR set. I'm still adding to the Zelda Encyclopedia when another game comes out. I'm still working on publishing my Book series. Soo far, I still only have the first two out. If you would like to know more about the Books, just PM me here and I'll tell you.

By far, you've learned a lot about me. If there's anything you wish to ask, I'm always online. Just PM me at any time and I'll answer once I get it. I'm an open Book to those who wish to read. And if some of you remember me from a time before this, you will know just how much of a change I've gone through.

~The Great Sage, ZeldaGuardian~

Interact

Content:

Steam:

The Great Sage, ZeldaGuardian

Windows Live:

T7S_Commander@hotmail.com

Yahoo! Messenger:

thegreatsage@rocketmail.com

Skype:

ZeldaGuardian

Facebook:

ZeldaGuardian

Twitter:

ZeldaGuardian89

Signature

~The Great Sage, ZeldaGuardian~

Leader and Founder of The Seven Sages

Webmaster and Creator of Guardian Sages

"Don't let my past mistakes... Effect your future judgement of me..." ~ZeldaGuardian

"Time is Fate's true love. One cannot exist without the other. If it is Fate, then Time will tell when it's ready." ~ZeldaGuardian

"This is where it all begins... In the Temple of Sages..." ~ZeldaGuardian